FREE Pregnancy Health, Fitness and Wellbeing Program
Aug 31, 2023
Pregnant or Postpartum? Head on over to our Studio PregActive Online Platform and gain complete FREE access to all of my Pregnancy Health, Fitness and Wellbeing Program. No payment information required, no catches. Yours free for 7 days.
FREE access to all of my Pregnancy Health, Fitness and Wellbeing Program
This is my gift to you - come on in and see why our Mamas and Mamas-to-be just LOVE everything about our complete Health, Fitness and Wellbeing Platform. We are more than just pregnancy and postpartum workouts.
The More You Learn The Less You Fear
I know that the more you educate yourself, the more empowered you become. I will help you to trust the beautiful reality that you are built for pregnancy. So, starting right now, do not let the fear of the unknown get in the way of your empowering pregnancy, birth, and motherhood experience. You've got this mama!
Why PregActive is for You!
1. Strong core and pelvic floor
2. Quicker healing post birth
3. Reduce risk of aches + pains
4. Prevent pregnancy related injuries
5. Empowered birth experience
6. Be healthy for you and baby
7. Workout in privacy of own home
8. Guided week by week fitness plan
9. Fit for Motherhood. For life.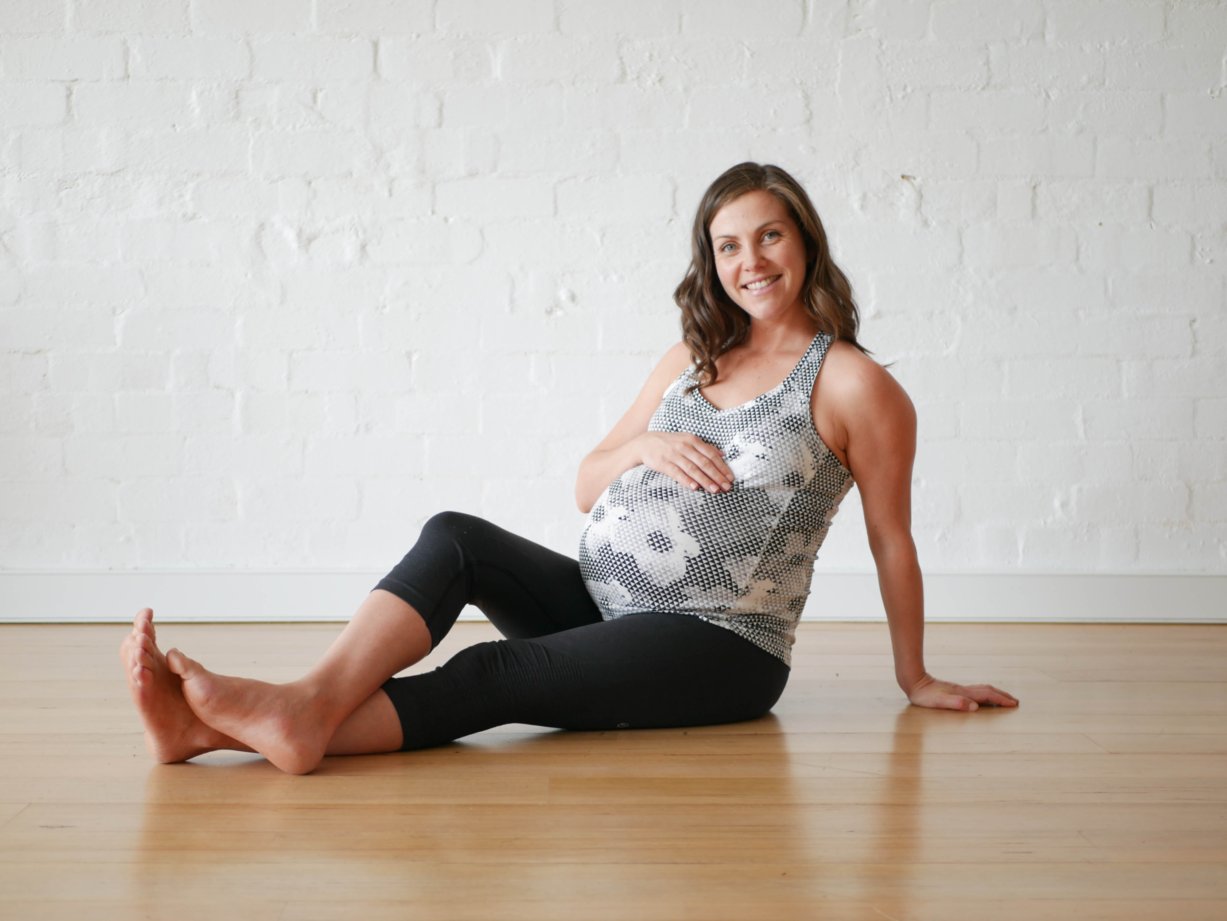 1. Pregnancy fitness flan
2. Safe pregnancy exercises
3. Proven pelvic floor exercises
4. First trimester workouts
5. Second trimester workouts
6. Third trimester workouts
7. Empowered birth experience
8. Guided pregnancy fitness program
9. At-home workouts workouts
10. Proprietary PregActive Method
11. Pregnancy Pilates workouts
12. Pregnancy yoga workouts
13. Quicker healing post birth
14. Pregnancy health education
15. Access on all devices
16. Mobility and pregnancy stretches
17. Mama meditations
18. Private community group
19. Active community of mamas
AND SO MUCH MORE!
Postpartum Workouts and Care Plan. Re-gain Body Confidence
1. Postpartum fitness plan
2. Safe after-childbirth exercises
3. Heal postpartum diastasis recti
4. Pelvic girdle pain exercises
5. Convenient at-home workouts
6. Postpartum Pilates workouts
7. Empowered postpartum care
8. Guided core rehab 12 week program
9. Stronger mama monthly challenge
10. Lose baby weight workouts
11. 28 Day yoga challenge
12. Quicker healing post birth
13. Postpartum health education
14. Access on all devices
15. Trust in your body again
16. Mama meditations
17. Private community group
18. Enjoy an empowered motherhood
AND SO MUCH MORE!
#pregnancy #pregnancyworkouts #pregnancystretches #pregnancytips