Pregnancy and Postnatal Exercise Instructor Course
Oct 07, 2022
Pregnancy and Postnatal Exercise Instructor Course
Are you ready to start a career you're passionate about? And change the lives of pregnant women. Then my Prenatal AND Postnatal Exercise Instructors course is for you. With CEC points (continuing education points).
If you are familiar with PregActive and what we do, then you will know just how passionate we are about making sure pregnant mamas get the best advice when it comes to prenatal exercise.
Six years ago I started teaching qualified health professionals about prenatal and postpartum health and fitness. I conducted two day workshops regularly throughout the year and I am proud of all our PregActive Pros that are now helping mamas enjoy a healthier pregnancy.
As you may know, I have my online pregnancy fitness program at pregactive.com where you can gain immediate access to all my workouts and a week-by-week pregnant routines all online. But, I want to make sure every instructor teaching exercises classes 'in-studio' to pregnant mamas are qualified to do so.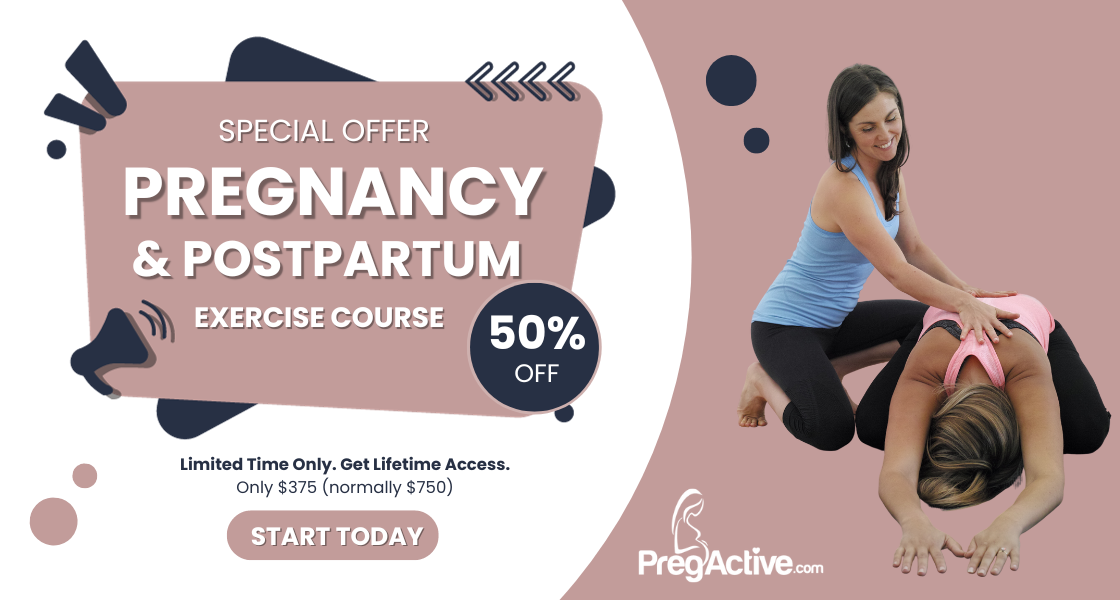 Why Did I Create My Prenatal Exercise Course?
Maybe YOU are yoga instructor, Pilates instructor, personal trainer, or allied health professional who would like to help pregnant mamas by becoming qualified in prenatal health and fitness.
Are You an AUSactive member?
As an AUSactive member you will earn 15 CEC points for completing this course.
Discover and learn more about my online course >
Postnatal Exercise Course
Following on from the success of our Prenatal Exercise Course I have now updated the course to include Postnatal Exercise Course.
Here is just some of the new course:
Understanding Your Postpartum Client
Pre-Exercise Screening Postpartum
When to refer to Women's Health Physio
Postpartum changes and demands
6 Week Check Expectations
Understanding Matrescence
Common Postpartum Ailments
Pelvic Floor Dysfunction
Pelvic Organ Prolapse
Wrist Injuries
Shoulder girdle tightness
Postpartum Exercise Precautions
Activities to avoid
The first six weeks
C-Section recovery
Vaginal heaviness
Mastitis
Postpartum Exercise Programming
Core Foundations
Modifications
Lifting weights
Planking postpartum
Progressions

Ready to Start a Rewarding Career as a Prenatal Fitness Specialist?
When pregnant, many women feel exhausted, tired and nauseous. Their body is full of aches and pains. They're going through some huge changes and their body feels different. They know they need to exercise, but they aren't sure which exercises are safe.
The whole thing can be equally exciting as it is scary. This is where you can help. A certificate in prenatal fitness gives you a rewarding new career training pregnant women. Women are wanting qualified specialists and if you love health and fitness then this is for you.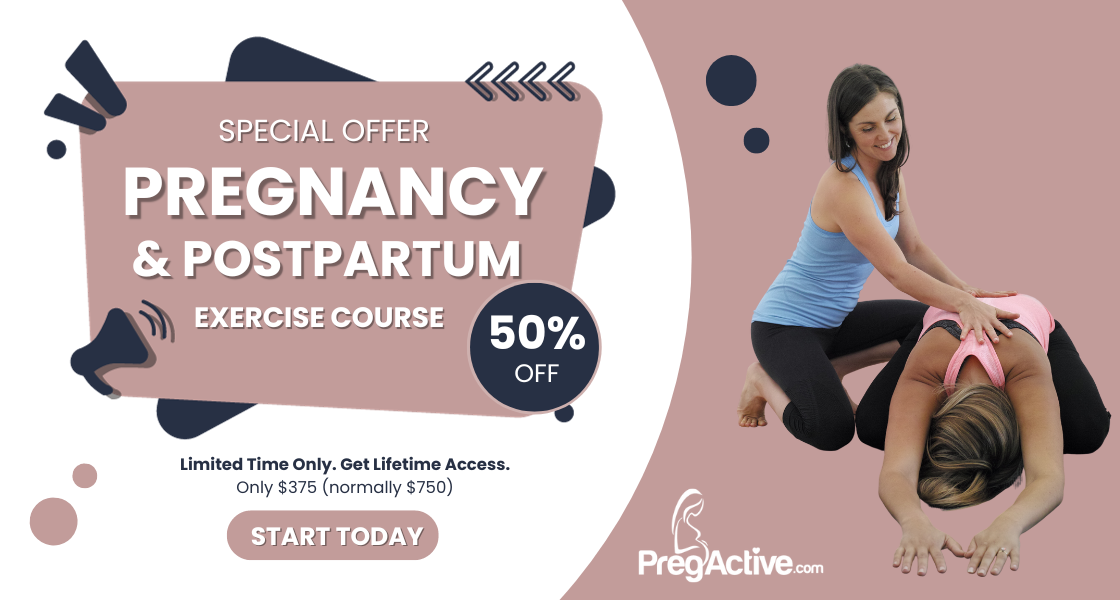 Discover and learn more about my online course >
Is there a Demand for Qualified Prenatal Exercise Instructors?
YES - absolutely! There is a huge demand for qualified prenatal exercise specialists. Unfortunately, too many trainers lack the formal training required to prescribe prenatal exercise. This is where YOU can create a new career path for yourself AND help women in need. That's why I've created my PregActive Prenatal Exercise Course.
I want more pregnant women to access safe and effective workouts every week. And you can be there to guide them as you help them get fit for birth. I'm so excited to give you life-time access to my online Prenatal Exercise Specialist course.
Most women complete the course in 4-6 weeks as it is all online.
Testimonial
PregActive's Prenatal Exercise Course was the Number ONE Option!
'When deciding to up skill and pursue my passion of working in women's fitness and health, there was no question PregActive's Prenatal Exercise Course was the number one option. Affordable and accessible, easy to follow and understand - I've honestly not enjoyed myself more when studying. Kerryn has provided a unique learning experience and is on hand to answer any questions - no questions are silly! I would recommend PregActive any day of the week. My only complaint is that Kerryn hasn't developed more courses and if she did, I'd be the first to sign up.' Jessica P.
Help Mamas Get Fit for Birth
A key component of my course involves mentally and physically preparing mamas for childbirth. It is important that pregnant women get fit for birth. Not only does this empower you for labour but it also helps you to enjoy a speedier recovery postpartum.
THIS COURSE IS FOR YOU IF YOU:
1. Currently have or want to train pregnant clients.
2. Have clients who are planning for pregnancy.
3. Want to feel rewarded for helping others.
4. Are a prenatal health professional.
5. Are ready to share in this exciting time.
6. Are a mama yourself looking to get certified in prenatal fitness.
7. Want to train postpartum mamas to re-gain their body confidence.
Discover and learn more about my online course >